Informatie
Energica Cruisecontrol Relocation Kit
Voeg de Cruise Control toe aan de linkerkant van het stuur.
De Cruise control makkelijk activeren met de linkerhand? Eenvoudig met de linker duim de Cruise Control aan en uit zetten. Combineer je wijsvinger en de duim op de mode knop om te versnellen of vertragen.
De originele knoppen aan de rechterkant blijven behouden. De bedrading is eenvoudig via stekkers toe te voegen.. De knoppen op links worden vast gezet worden aan het stuur.
Montage alleen door een professional.

Relocation kit for the Energica Cruise Control
Add the cruisecontrol button too the left side of the handlebar of you Energica. Use you left dumb to active or deactivate the Cruise Control. Use your index finger in combination with the mode button to change the speed. The original buttons keep working. The wiring is plug and play.
Drilling in the handlebar requiered to fix the buttons. Mechanic skilles requierd. Proffesional instalation advised.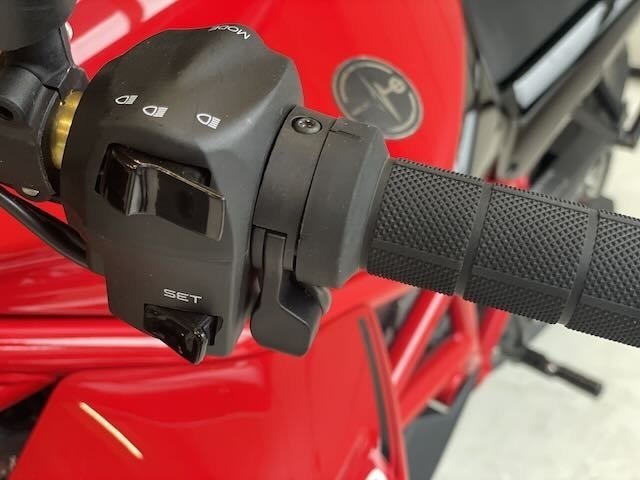 Part Number:EMNA000003 Cruisecontrol Relocation
Fits any Energica with Cruise Control.
Use at own risk, EMN is not liable for any consequense of using this part.
€ 199,-
Naar het overzicht